DeegCo Productions
DeegCo Productions has their pulse on the music scene here in NoDa, and they help local bands in all sorts of ways.  As a music and video production company, you never know where you will see these guys next.  They shoot HD video at all of NoDa's many music venues and several others around the city, as well as anywhere else in the neighborhood that they can.  They also work out of their production studio located in the warehouse between the railroad tracks on 36th St.  Boasting an incredible recording room, lots of cool gear and an even cooler vibe, this studio is the go-to spot for many local musicians of all genres.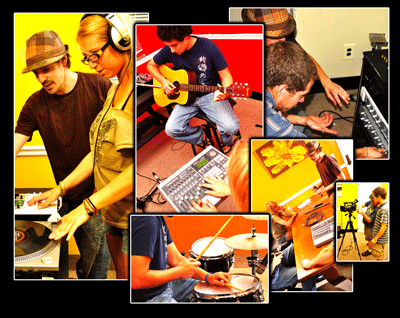 As if this weren't enough, DeegCo also runs the Music Production Training Studio, featuring a series of courses and workshops on music(and video) production.  They have all kinds of classes, from industry standard software like ProTools to insanely fun classes like remixing and turntablism.  They also offer a basic class for the complete newbie every Tuesday night from 7-9pm.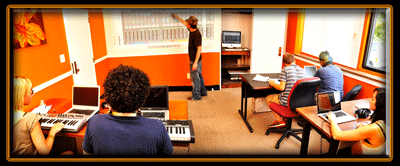 Here they break down different aspects of production in a fun, exciting and easy to understand way, intended for those with little to no experience and really just looking to get their feet wet in the world of music (and video) production. Not only do bands love DeegCo, but businesses around the hood get to utilize the suggestive power of video as well, and now that DeegCo is neighbors with Pandemic Printworks (shirts, stickers, posters, etc.), they've turned the warehouse into a one stop shop for all of our neighborhood's creative people. Go check them out today, 430 E 36th St,  www.deegco.com!